Online Banking
Convenient, Secure & Easy
Convenient for your busy schedule. Secure for worry-free transactions. Easy to use for everyone. With Online Banking, you enjoy the convenience of handling transactions from wherever you are with internet access, 24 hours a day, 7 days a week. It's easy to use.
Enroll Now
WITH RBL'S MOBILE BANKING:
You can view account information and history, check balances, transfer funds, and make RBL loan payments.
Enjoy 24 Hour access to savings, loans and CDs.
Pay a RBL mortgage by transferring funds from your linked account at RBL or another institution.
Transfer funds between RBL accounts (one-time and recurring transfers).
Make External Transfers of funds between RBL accounts and other financial institutions (external accounts).
Funds are typically available within 2-3 business days after you submit the transfer
Multiple layers of a sophisticated security system including password protection, internet firewalls, and 128-bit encryption, help keep your information safe and secure. Make sure to password protect your phone and log out of all financial apps after using in case you phone is lost or stolen.
Don't Forget – "Log Out" securely ends your session.
We recommend logging out each time you end your session.
How to Enroll in Online Banking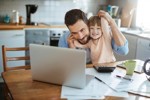 Step 1
ENROLL IN ONLINE BANKING
Click the Online Banking Enroll Now Form. Simply fill in the prompts and click ENROLL.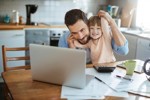 Step 2
AGREE TO TERMS AND CONDITIONS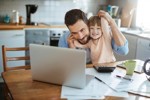 Step 3
ESTABLISH CREDENTIALS
User password must be 10-15 characters and a combination of numbers, letters, and special characters containing at least one LOWERCASE letter, one number and one special character.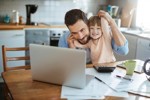 Step 4
SET UP CHALLENGE QUESTIONS
Select each Challenge Question and provide your answer, up to 83 characters. Special characters cannot be used.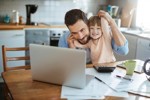 Step 5
MOBILE BANKING ENROLLMENT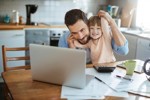 Step 6
AGREE TO TERMS AND CONDITIONS OF MOBILE BANKING
Select Agree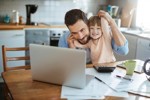 Step 7
Select Services and Download the App to your phone
You MUST have enrolled in Mobile Banking first. Be sure to download the app from the link provided here. If you do not want to download the APP here, go to the appropriate App store for your cellular device. Download the "Touchbanking App". The App code is RBLMobile (not case sensitive).